B/REFLECTED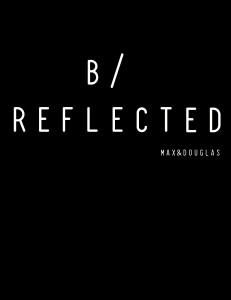 It's the catalogue of our most recent exhibition in TRIENNALE MILANO: 50 portraits of famous Italian artists (singers, directors, actors, sportsmen) from behind a mirror.
"Fifty Italian famous persons, men and women, who played participating in the creative rite, bypassing their conventional narcissism to discover a new one that allows you to observe, to study and to surprisingly accept the risk of imperfection."
"The authors go beyond the portrait, in the traditional sense given to this language of photography."
"… in this time where everything is manipulated, the unaltered image, straight returned from the shooting, means to know that the result of this experiment could publicly expose your work, inevitably captured by the internet where everything is visible, and perhaps indelible, forever."
The project has been developed under the patronage of the UN during 5 years.
The book is available now trough Apple iBooks Store at 5,99 US$: just click on the cover for further informations.