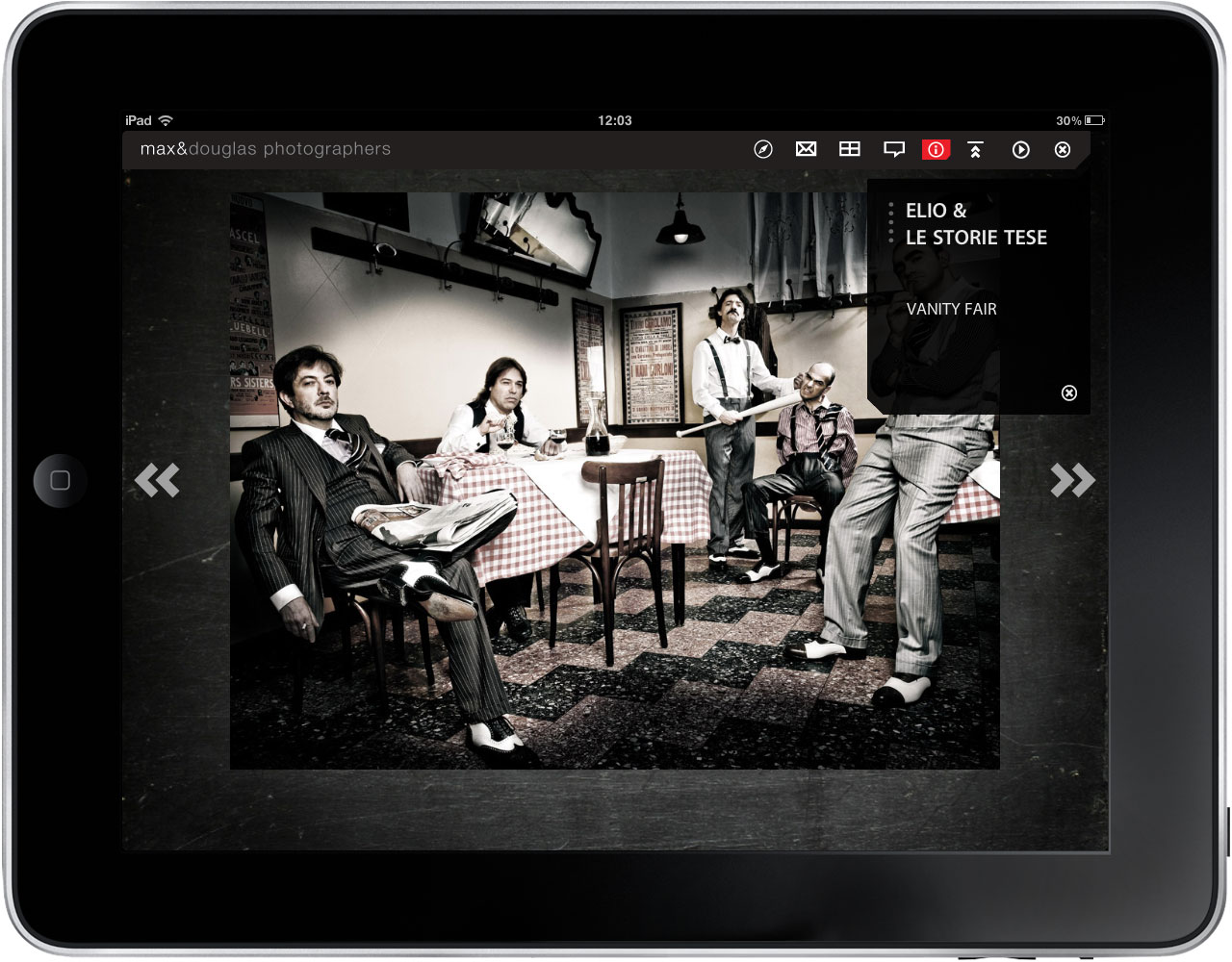 We're really happy to announce our iPad application is now available in the AppStore
We're not the first photographers with a dedicated application but we really hope you'll enjoy the great vision of the iPad screen and the possibility to share our pics with your friends.
We promise we're going to do our best to keep it updated with the most recent pictures and, in the future, increase the number of the features.
We want to thank the great job done by the TilTap team for their patience and knowledge: (in alphabetical order) Max Fumagalli, Max Uggeri and Marco Zoffoli. Thank you for giving us the possibility to take advantage of this great device.

HINT: Remember to rotate your device in landscape and portrait mode to see every single picture in two different cuts!