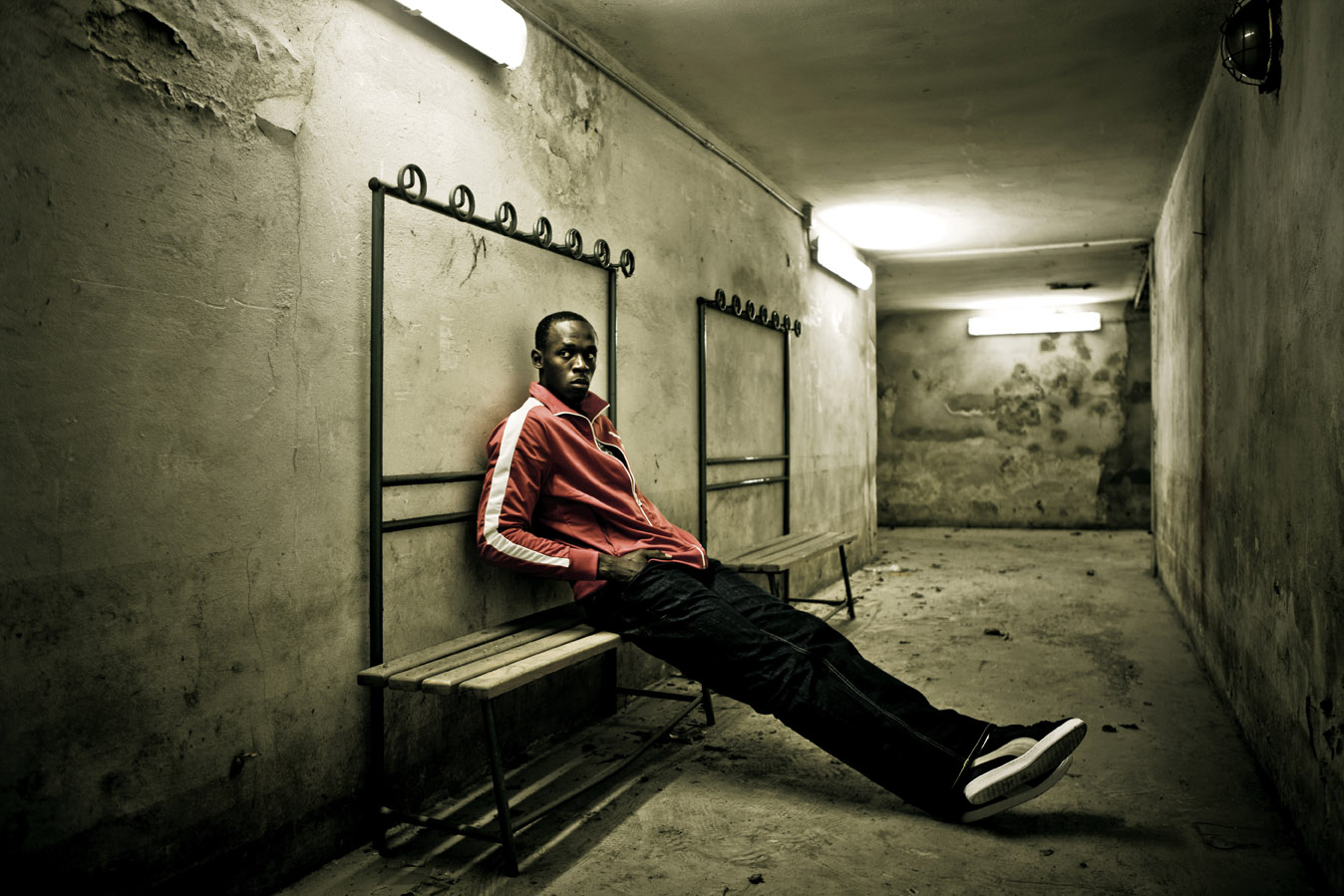 Last saturday the magazine Sportweek published in cover a shooting of Usain Bolt we took three weeks ago.
We just want to share one thing with you: everybody needs a bit of luck, sometimes.
The location was the Arena in Milan.
We spent several time before the session trying to find out a good place to take the pictures but the day of the shooting we found ourselves with almost no ideas. And it was raining.
Looking around we discovered a hidden stair that took us underground into an old corridor, full of old stuff like benches, hangers, neon lights and other stuff.
Suddenly our mind brightened up.
Just in time.