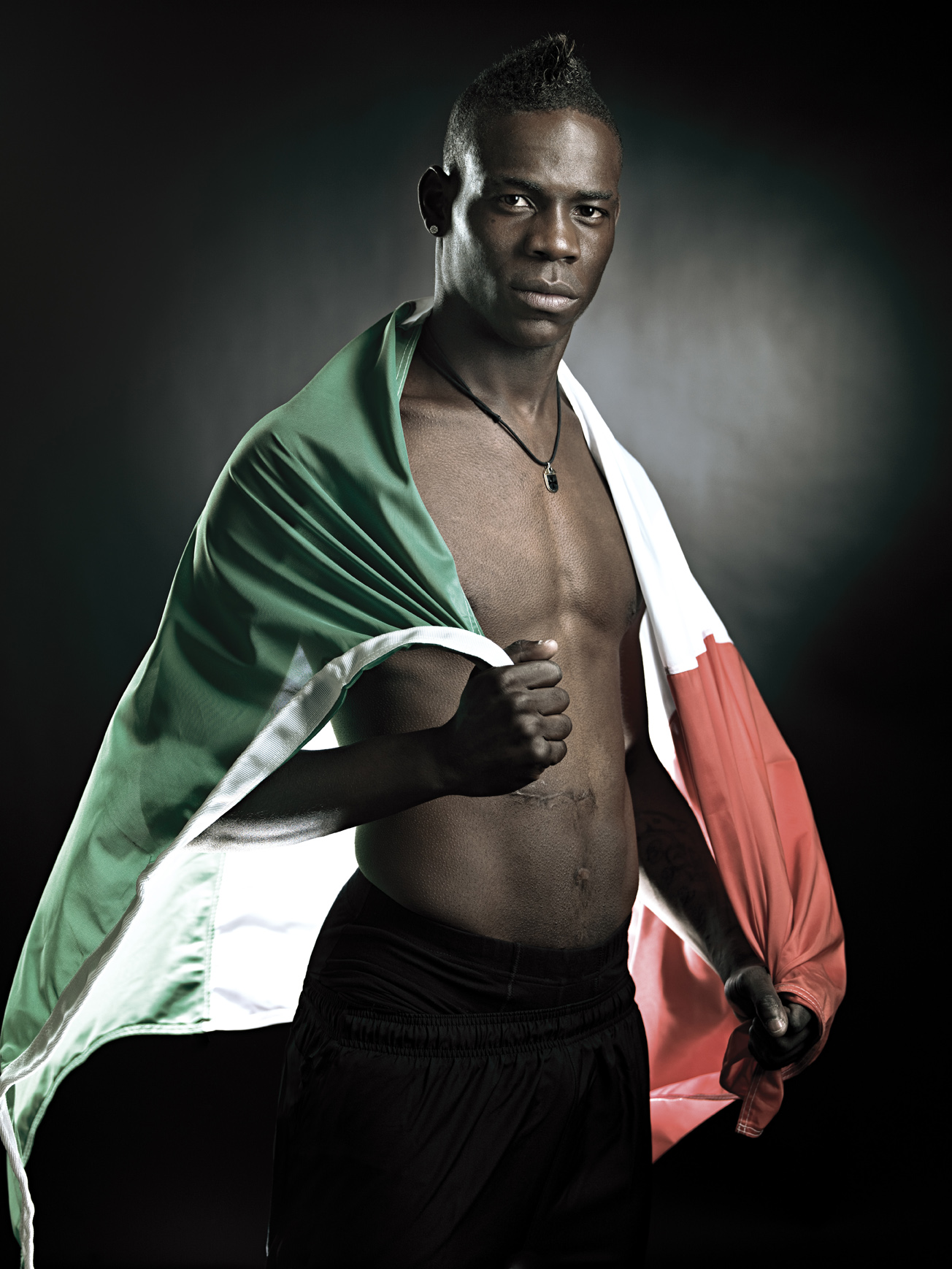 This week VANITY FAIR published our shooting of Mario Balotelli.
We already published some pictures on our Facebook page ; on the site of STYLE.IT you can also find a backstage movie.
What we want to show, however, is the shot that could have been the cover, but that was not (above right).
On the left hand, the image the magazine decided to use.
Unfortunately it often happens that the best shot is not chosen: the white background is better for the inclusion of text, readability, knowledge of sales statistics that supports the thesis of "white is better", etc..
In short, we had no hopes at all.
What a pity.