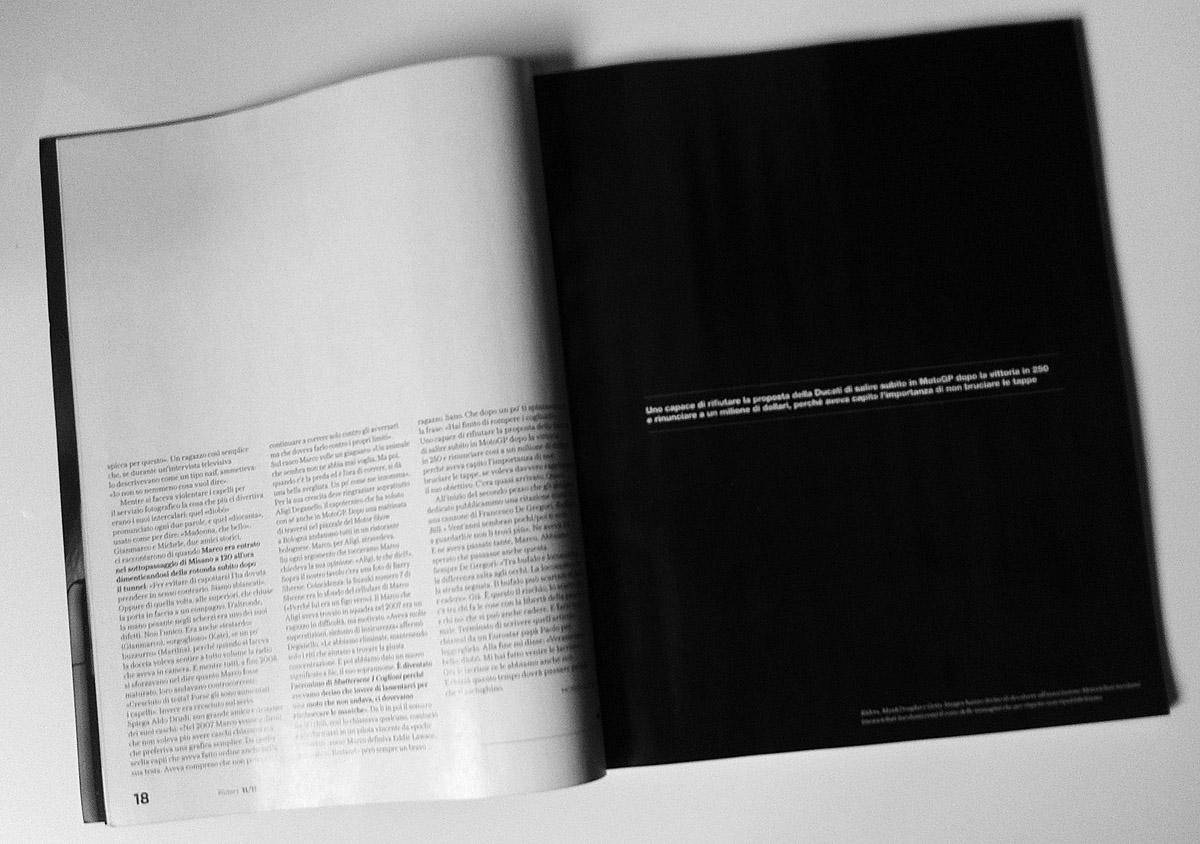 This month RIDERS magazine should have published the pictures we shot in 2009 (see this article) to commemorate his loss.
Together with the magazine and our agency Getty Images we decided to do something different: no covers, no pictures, nothing.
Just 3 completely black pages, and to entirely donate the cost of them to the "motociclisti-incolumi" association.
We hope this ONLUS could go on in his job trying to make our roads safer and all the riders much more responsible.
(Thanks to our friend Sancios for the suggestion)