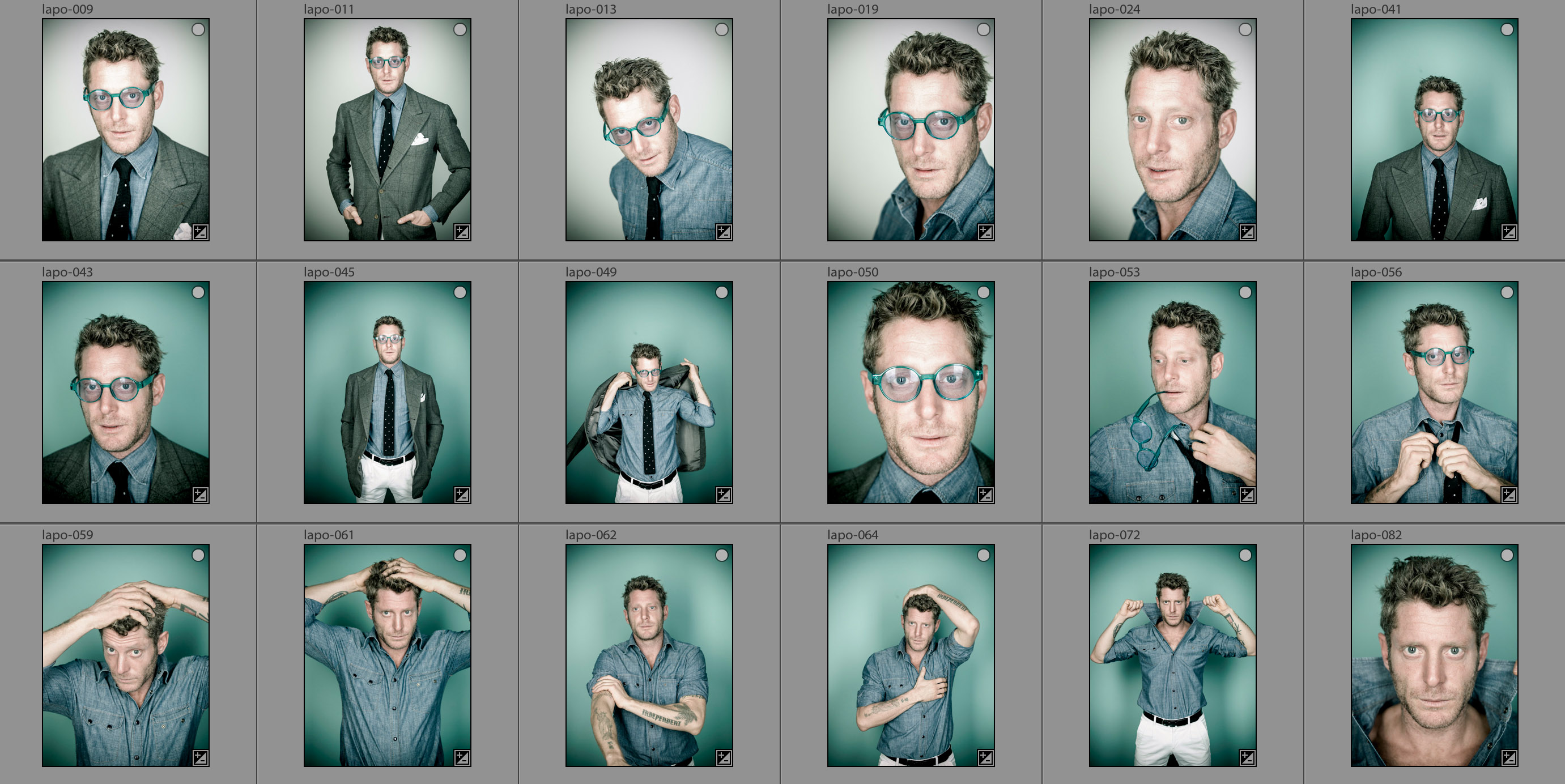 Nothing to hide, everythig to show.
Starting from today we want to share with you several shootings from the past, showing parts of the contact sheets.
They will not be in chronological order: just thoughts from the past.
It can maybe explain the path we walked since the beginning of our career.
This post will be updated everytime we'll decide to publish something but you can also follow it on our TUMBLR.
Ok, let's start with the first one: Chris Martin, from COLDPLAY, for ROLLING STONE magazine, april 2005:
And now the shooting with the british band The Darkness. Here's Justin Hawkins, the voice, on november 2005 (for ROLLING STONE, again):
Here is Gianfranco Ferrè, photographed in his headquarter in Brera, Milan on May 2005 ( for "IL" Magazine):
Pilot Alex Barros, photographed behind his BOX in Barcelona on April 2005 (for SPORTWEEK Magazine)
Soccer player Gianluigi Buffon photographed in Turin on July 2008 (for FIAT advertising)
Italian DJ Albertino photographed in his home on March 31th, 2007 (for VANITY FAIR)
Italian entrepreneur Lapo Elkann photographed in Milan on November 2012 (for his brand INDEPENDENT)