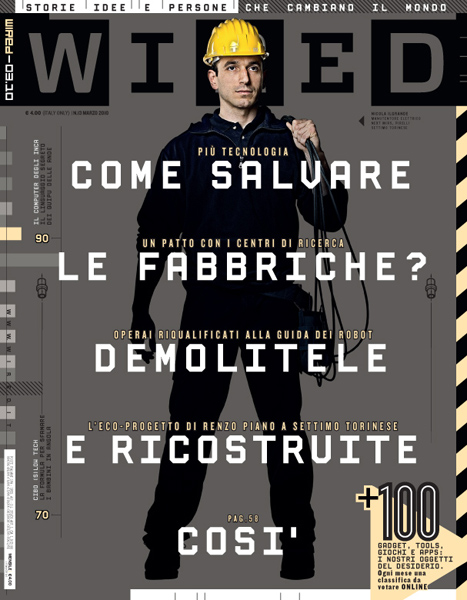 New cover for WIRED Magazine (March 2010). Here's the direct link to the official webpage.
Interesting job; as always, we'd say, when we work with David (Moretti, Creative Director) and Francesca (Morosini, Picture Editor).
We shot a "normal" portrait of a real worker in the facility of Sesto San Giovanni (no VIP this time) changing some little things only on his clothes (yes, those are my Timberland shoes….) in a corner with white background: the fading light effect has been done in post production just to have the possibility to modify the position according to the graphic.
A wonderful "gum" effect and special print colours had been finally added in printing step by David.